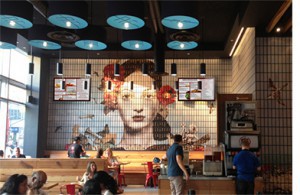 Geared specifically for restaurants and other food-service establishments, Origin Menu Boards' wide selection of standard, digital and custom signage and displays help create an easy, friendly tone while imprinting your restaurant's brand and service on your customer base.
Each of our products, from digital displays to indoor menu and drive-thru boards, are not only enticing, easy to read and changeable, but each one is designed to speed up your customers' purchasing decisions and reduce their wait time.
Origin's restaurant signage experts are well-versed in the latest design trends, technology and signage solutions. They also know exactly how to create an ideal dining atmosphere that helps boost your bottom line.
Let our experts help you select the type of displays that not only allow your restaurant's personal style to shine through, but that also add a level of refinement and sophistication to your fine dining establishment. They'll help you create a consistent brand experience, build foot traffic and visibility, and ensure your signage and displays fit the needs of your eating establishment now and in the future.
Our restaurant signage experts recommend:
Our restaurant signage options also include:
Welcome displays.
Menu boards with dining specials.
Special event/announcement signage.
In addition, check out the statistics below that demonstrate why adding a drive-thru to your restaurant could be a great investment for future business and how it could increase profits while providing terrific return on investment. Origin Menu Boards, a leader in the signage and display industry, will be with you every step of the way, from selecting restaurant signage and displays and implementing drive-thru additions to menu board display planning, menu board development, project management, custom menu board fabrication, digital technology services and menu board marketing services.
Below is a broken-down statistical analysis of why adding a drive thru to your restaurant could be a great investment for future business. Of course Origin will be with you every step of the way aiding in the fabrication, installation and implementation of such drive-thru additions!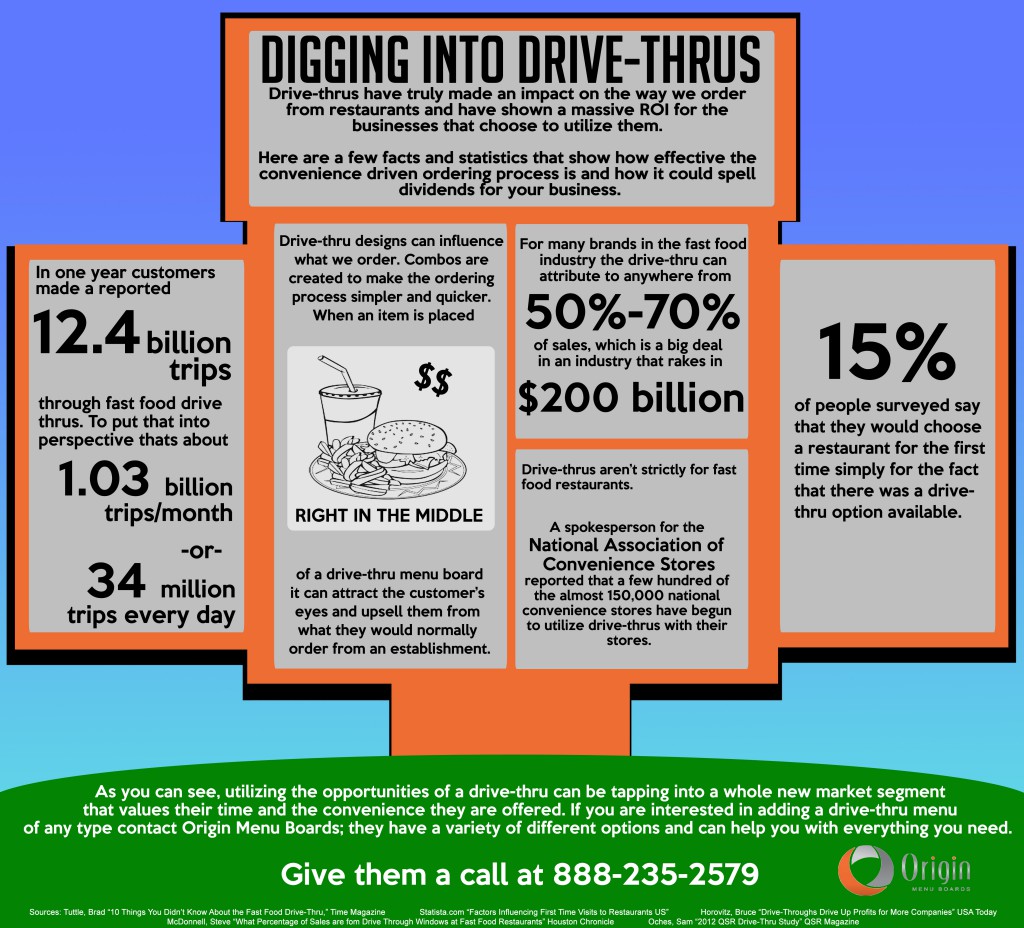 Contact us today for more information about our products and services and to learn more about how we provide signage solutions and support for every type of restaurant, from single-unit operators to chains.