Digital Technology Services
Technology is the driving force behind making everything in our world quicker and easier. Unfortunately, with features being updated so rapidly and with people's disposable time seemingly at zero, it makes it difficult to keep up. Combine that with less mainstream items such as digital menu boards and drive-thru communications and one could quickly become overwhelmed if they had to integrate or maintain these solutions on their own. Through years of experience, Origin has run into a variety of scenarios and have yet to meet their match. There are no apps that can handle what Origin does, so leave the stress with us!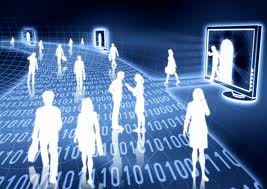 Real-Life Example:
National Movie Theater Chain – digital menu board installation of 9 media players that distribute content to 23 – 42″ LCD monitors.
Site Survey – assessed server rack location, monitor mounting location and cable requirements
Detailed server rack requirements including UPS, PDU's, KVM and video transmitters
Determined video receiver requirements
Specified UTP video cable and provided direction to the general contractor
Consulted with the theatre's MIS department to establish network connectivity
Consulted with electrical contractor to determine power requirements
Established network and video connectivity and complete system test
Support the system with remote and on-site visits