Banners and Graphics not only help you reinforce your brand image, but they also display limited time specials and sales items influencing customer decisions. Always keep in mind, faster decision by customers, leads to more customers served which leads to an increase in profitability.
These products are not just for restaurants or food courts. They can also be found in automotive shops, convenience stores, corporations, health care facilities and hospitality venues. We offer several different styles of banner and graphics to choose form to get the most out of your traditional printed signage.
---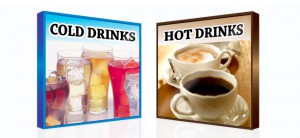 Backlit graphics are commonly used in drive-thrus, LED snap frames and backlit menu board systems. This is a great option for limited time offers and specials!


---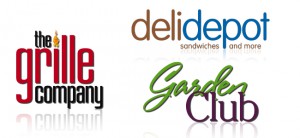 Dimensional signs are a great way to add to the appeal of your restaurant immediately. They give a level of elegance and style without breaking the bank.


---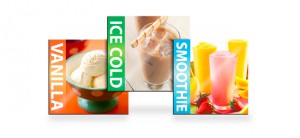 Mounted graphics are a perfect way to add to the interior design of your restaurant in an inexpensive, yet classy way.

---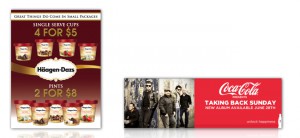 Banners come in many shapes and sizes and help serve a number of advertising needs whether you display them inside or outside your store.


---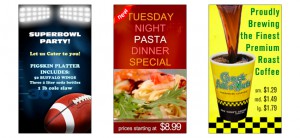 Posters are the most traditional form of point-of-purchase signage and are still commonplace in almost every quick service restaurant. They tend to be the least expensive form of marketing but can still get your brand and brand message in front of many customers eyes!


---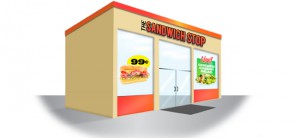 Origin's window graphics are limitless, both in terms of design capabilities and the impact that they can have on your customers and prospective customers.