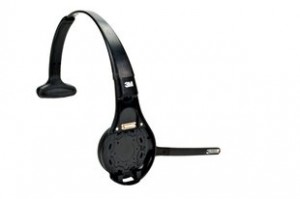 The 3M G5 Headset System is one of the most reliable drive thru menu board communication systems due to its durability. Not only can it hold up to any wear and tear, it's extremely comfortable! The headset has no wires running through the band and contains an adjustable pivot providing comfort to the user. This makes it unique because it can adjust to any head size. If you frequently use your drive thru then consider this option. Also, each headset can be color coded so no one accidentally uses the wrong headset!
The worst is when you need your drive thru communication serviced. Now take service into your own hands. The 3M G5 Headset System allows you to quickly detach the control pod from the carrier and replace with a new carrier in seconds – right in the store! Say goodbye to downtime and hello to easy. Less downtime, means faster orders which means happier customers and more profits!
View the PDF Brochure by Clicking Here! 
3M G5 Drive Thru Communication System Features:
Enhanced microphone technology that improves sound clarity and reduces background noise.
Vibrating buttons known as "haptics" making sure no one misses a beat
Ability to service your headset in store in seconds
Sleek design, lighter weight and easy to adjust for enhanced comfort and flexibility
Complete set comes with 3M™ Drive-Thru Headset Carrier, 3MTM Drive-Thru Headset Charging Station, 3MTM Battery and 3MTM Drive-Thru Headset Control Pod.
Fore more information about any of our products or services, don't hesitate to contact us now! We are more than happy to help you with any of your menu board needs regardless of your budget!