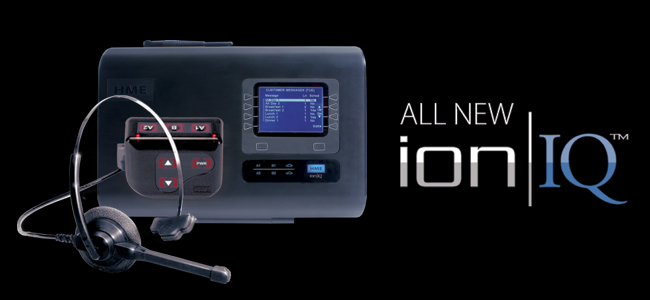 Cleaner, Clearer Sound: Enhanced digital noise cancellation dramatically improves clarity and order accuracy.
Compact Size: Fits in the palm of your hand and is, by far, the smallest belt-pac on the market.
Durable and Reliable: Headsets with superior-strength steel cables and belt-pacs with completely sealed buttons make this pair extremely durable and reliable.
Drive Thru Communications Belt Pac Headset Features:
ION IQ enhances drive-thru sound from the moment a customer speaks into its voice-optimized microphone — specifically designed to recognize and replicate the human voice and improve intelligibility.
Enhanced noise and echo cancellation virtually eliminates distracting noise during communication to provide more accurate order taking.
Automatic Noise Control (ANC) instantly quiets inbound sound when the customer is not speaking, improving listening comfort for employees.
Automatic tuning and digital controls ensure your system is always set at the optimal levels for clear communication and allows for easy duplication of settings across multiple locations.
ION IQ's acoustically tuned speaker, designed specifically for the drive-thru, dramatically reduces distortion to deliver the clearest, most intelligible communication to the customer.
Accommodating timer systems are available as well
Don't forget that we offer many different types of drive thru communication systems. We are more than just a company that provides your business with products. We work with you to figure out your exact needs and provide you with a custom menu board solution that will fit your needs and also will fit your budget.
To find out more about any of our products or services contact us now!