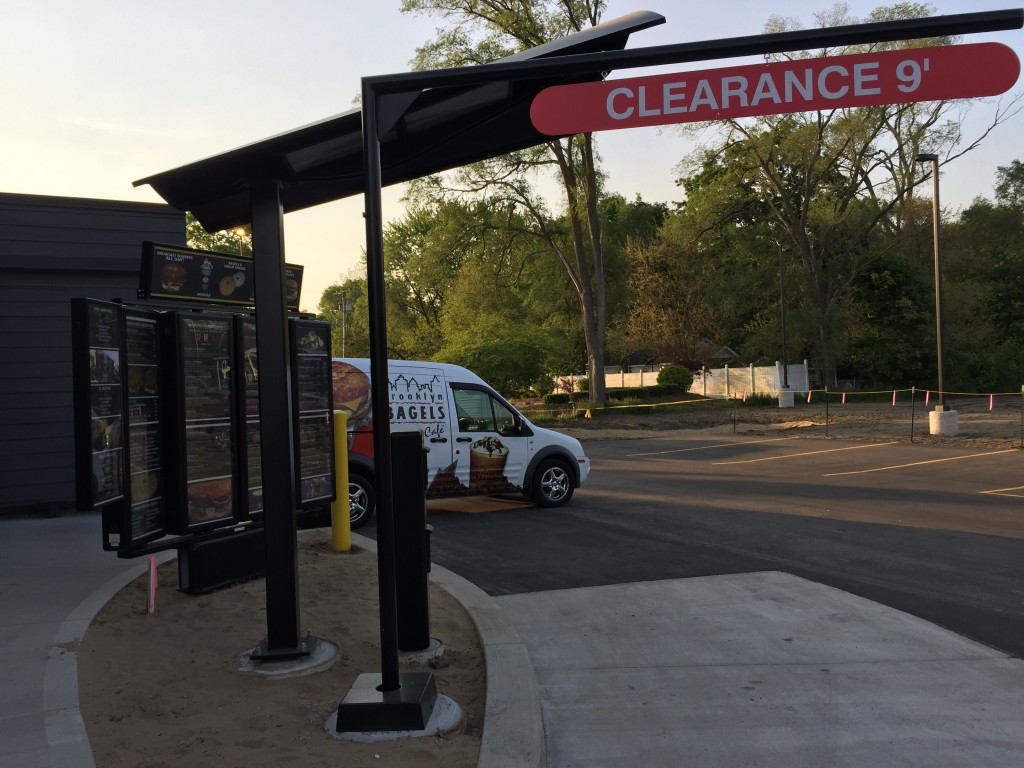 Having clearance bars around your drive thru can help your company avoid major repairs and insurance claims by preventing someone from accidentally hitting your building or overhang. Our new universal clearance bar has an adjustable height warning bar to help minimize vehicle damage. It features a large graphic area at the top to display your store name, logo and clearance height making it a great place to also advertise and promote new menu items or specials. Need help printing banners or graphics? We can help with that too!
Drive Thru Menu Board Clearance Bars Features:
Optional banner promo kit
Adjustable clearance height
Can be mounted to either side of drive-thru lane
Main unit is heavy-duty powder-coated steel
Main unit colors include black, red, blue, white, tan, silver and copper
Header graphics are customized per order
Custom colors and custom shaped header signs available
Ships via common carrier
To see some of our drive thru menu board examples check out our gallery page! 
Feel free to browse through some of our other drive thru menu board products including drive thru menu board main units, add-ons such as wings and toppers, other accessories including canopies and speaker posts, and presell menu boards. We are more than just a place to buy products, we help you design and create your drive thru menu board system that will meet all of your needs and that stays firmly within your budget.
For more information on our products or services, our would like to see a free demo, don't hesitate to contact us today!