At Origin Menu Boards, we offer menu board solutions and sometimes that includes display fixtures such as light boxes that will help draw customers' attention and influence their purchasing decisions. Have a new menu item or limited-time special? These light boxes will help your graphics stand out! If you need help designing and printing custom graphics, we can help with that too!
---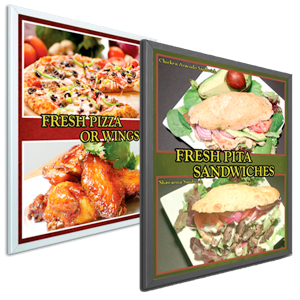 The premium LED light box offers bright, white illumination which helps draw attention to your sign or image. These light boxes are ideal to use in restaurants, airports or train stations, and retail stores.


---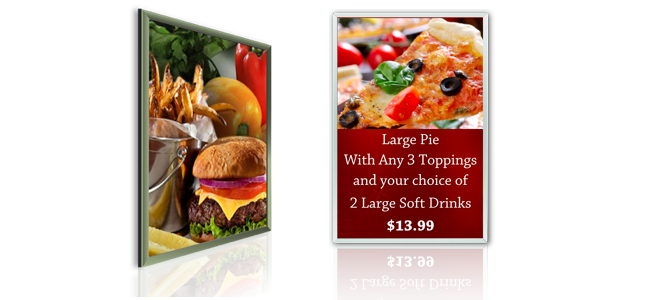 This LED light box features a slim, snap frame design for mounting your poster graphics to a wall or flat surface. It comes standard with a snap-open feature allowing you to change your graphic instantly without any difficulty.


---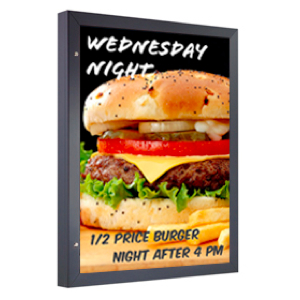 Our hidden hinge light box combines bold, bright presentation with a secure, streamlined design. This light box is perfect for advertising a limited time offer or a new promotion to your customers. 

---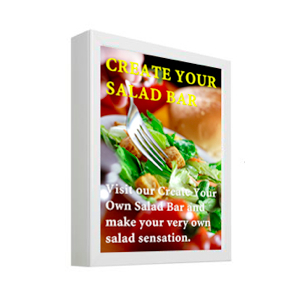 The front access model is mainly designed for those customers who look for exceptional illumination, high quality and front access. This light box allows you to change designs very easily. It has orientation in both horizontal and vertical directions.

---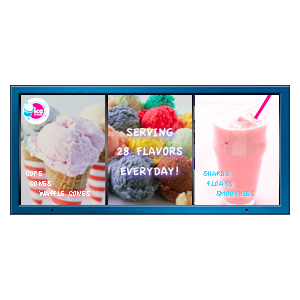 When our client's needs fall outside of our standard products and sizes, our custom fabrication capabilities allow us to produce solutions that often stem from our tried, tested and true stock light boxes.